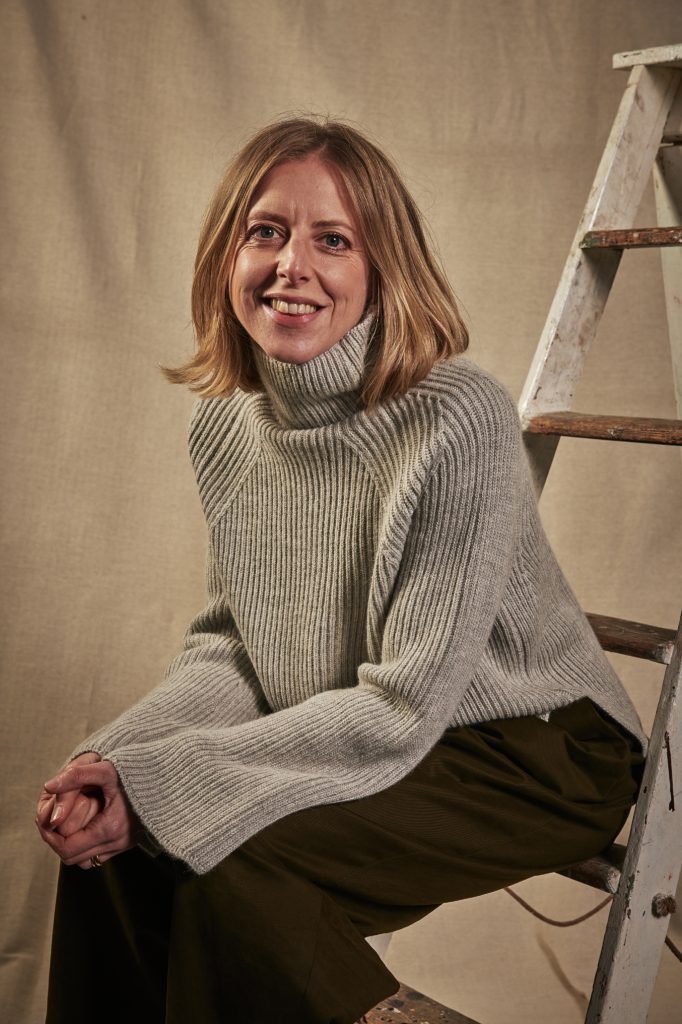 Frankie Davies, founder of Charl Knitwear has been designing knitwear for top luxury brands and smaller independent labels for more than 20 years. "Drawing on this experience, I felt compelled to create a knitwear brand which at its heart is about modern, pared back but ultimately wearable pieces, rooted in the celebration and evolution of heritage craftsmanship. Since the birth of my children I have felt an increased responsibility towards a more ethical and sustainable method of sourcing and production. I know from experience that both are possible if you really believe in them. "
Frankie Davies Charl Knitwear; "My background is in luxury fashion, having worked many years for heritage brand, Burberry. Across my international career I loved collaborating with knitters, experts and artisans alike, and I wanted to bring that knowledge together – to create a collection that allowed me to encompass all that I was passionate about." This is how Charl was born. A collection of knitwear using organic, traceable and naturally dyed cashmere, rare breed traceable British wool and un-dyed baby alpaca yarn all knitted and expertly produced at carefully selected factories in Nottinghamshire, London and Perugia (Italy).
"Carefully considered at every step and never rushed, the collections, I like to say are not ready, until they are ready." This is fashion at a slower pace, a kinder pace to the environment. And for you, it means that each piece and each detail is of the highest quality, ready to last and be loved for more than one lifetime.
Yours sincerely,
Frankie